Offering a fantastic blend of incredible views, traditional style, and an excellent location, this 1,340-square-foot rambler is wonderfully move-in ready! Nestled on a meticulously landscaped lot that includes a variety of mature plants and a sprinkler system, this home is brimming with delightful spaces both inside and out. In addition to 2 bedrooms, 1.5 baths, and inviting living spaces, this residence also includes a security system, and electric forced air heat and a heat pump for A/C. Located at 1261 S Fernside Dr Tacoma WA 98465, this Tacoma treasure is listed for $535,000.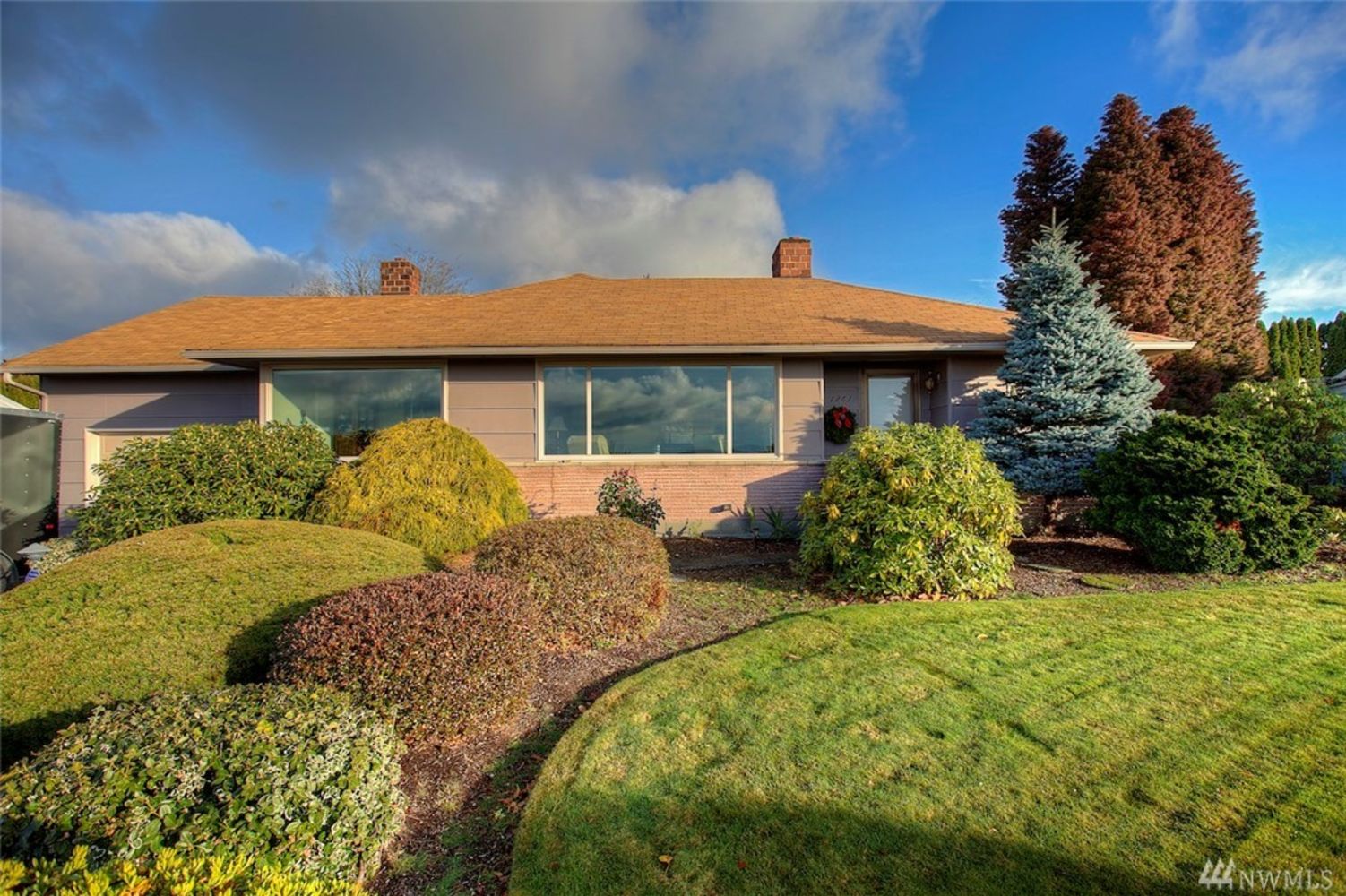 Expansive views are aplenty from this charming rambler. Whether you're relaxing in the living room, having guests over for dinner, or gardening outside, views of the shimmering Puget Sound and the majestic Olympic Mountains stretch on. In addition to impressive views, a lush, carefully landscaped front yard welcome visitors!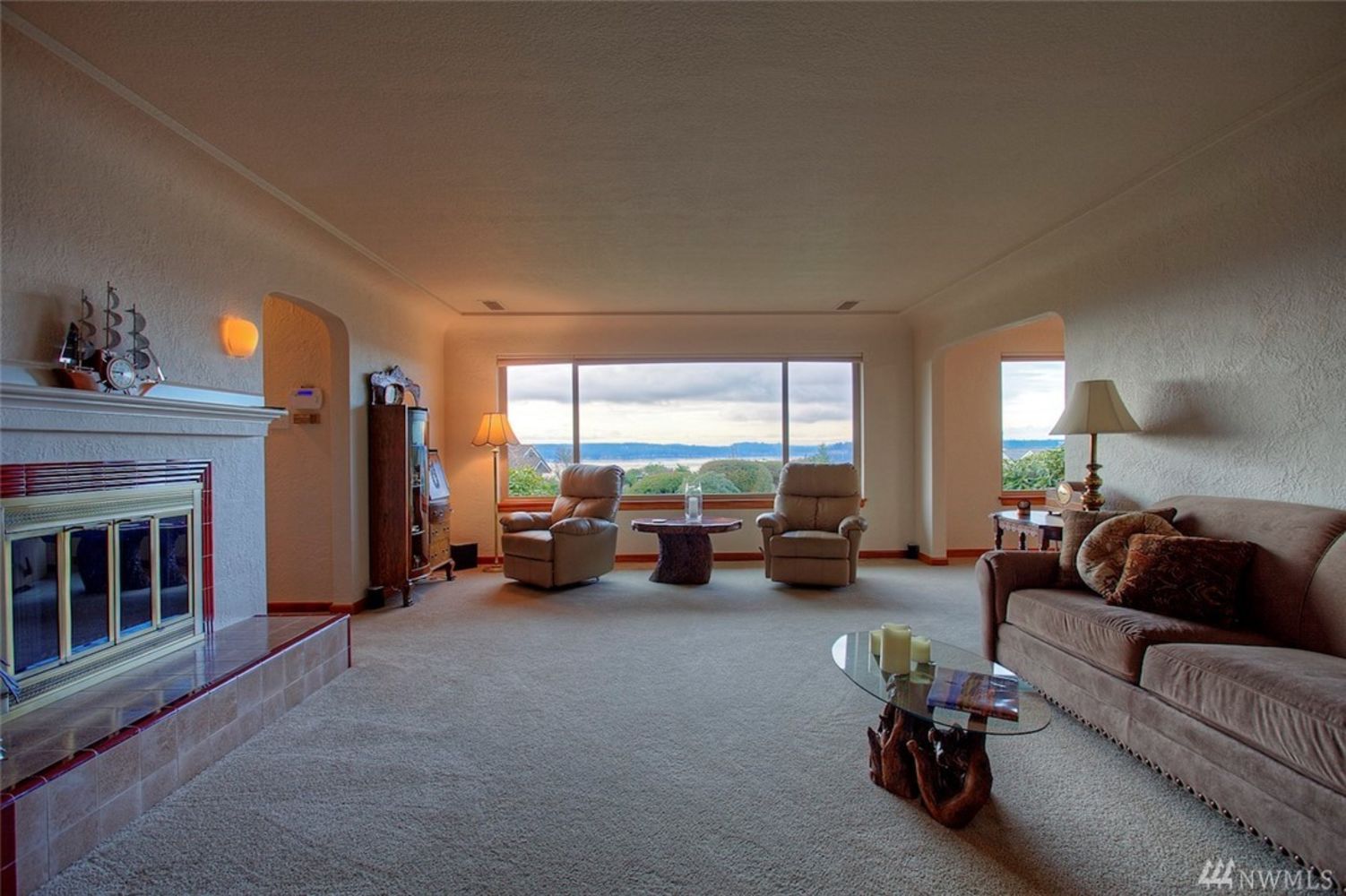 Once inside, this home's spacious open-concept layout showcases large and versatile spaces. The main living room's classic fireplace and cozy carpets add to the comfort of it all, and newer thermal picture windows fill this haven with bright natural light. Hosting a crowd for a holiday get-together, or just enjoying a quiet movie night in? It's all at home in this timeless space that's ready to be infused by your own unique style. When you need to rest in peace and quiet for awhile, this home includes 2 spacious, beautifully cozy bedrooms, 1.5 baths, and a quaint den (perfect for an office space, library, or hobby room!).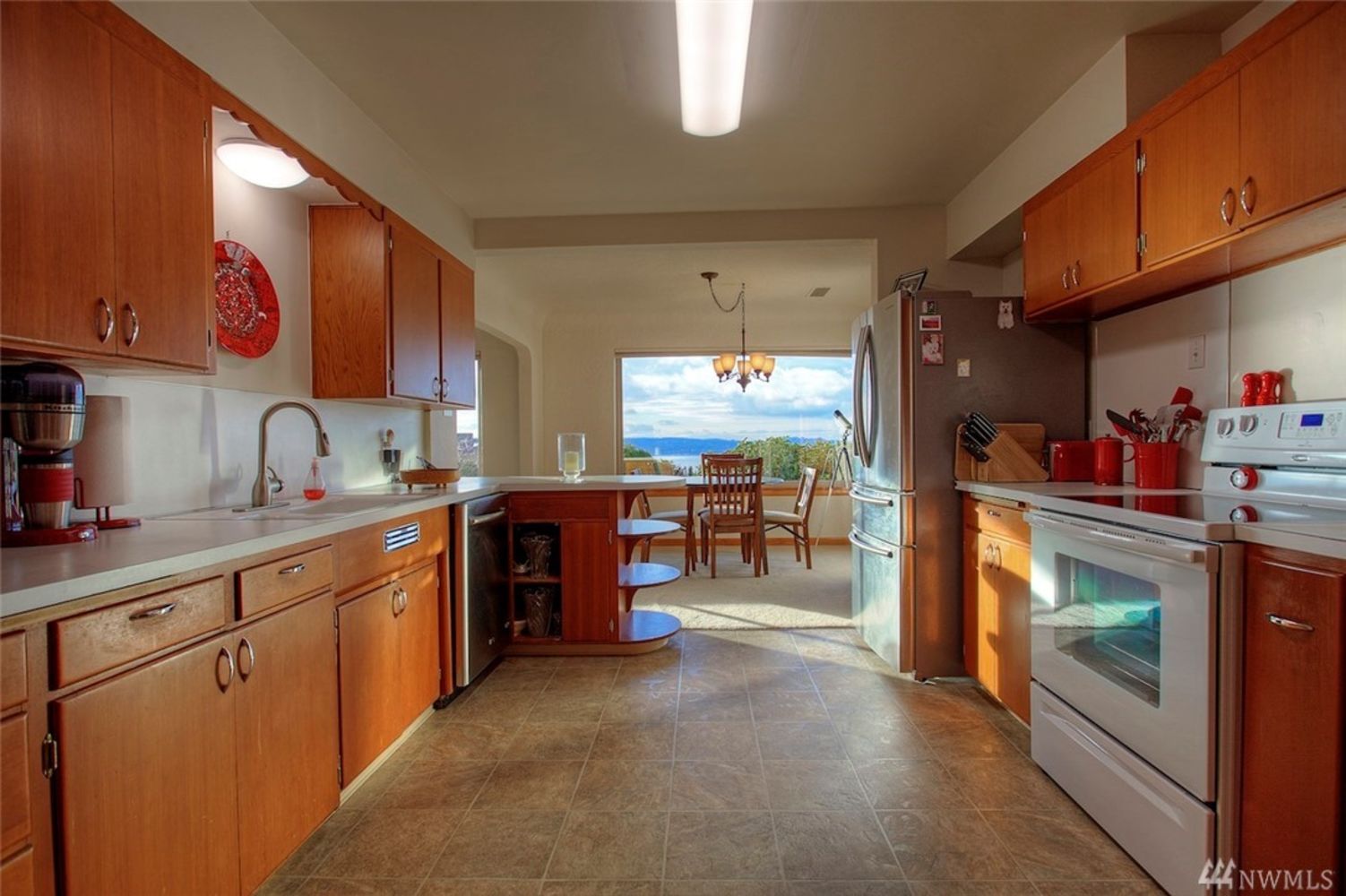 The open floorplan effortlessly flows into the dining area, where even more opportunities for taking in views of the water and mountains await. The same scenery can be enjoyed from the adjacent open kitchen, a thoughtfully designed space brimming with top-notch efficiency. Modern conveniences ensure meal prep is a breeze, while vintage details delight the eye. Enjoy having tons of storage, including charming open shelving that's perfect for displaying favorite dishware or decor!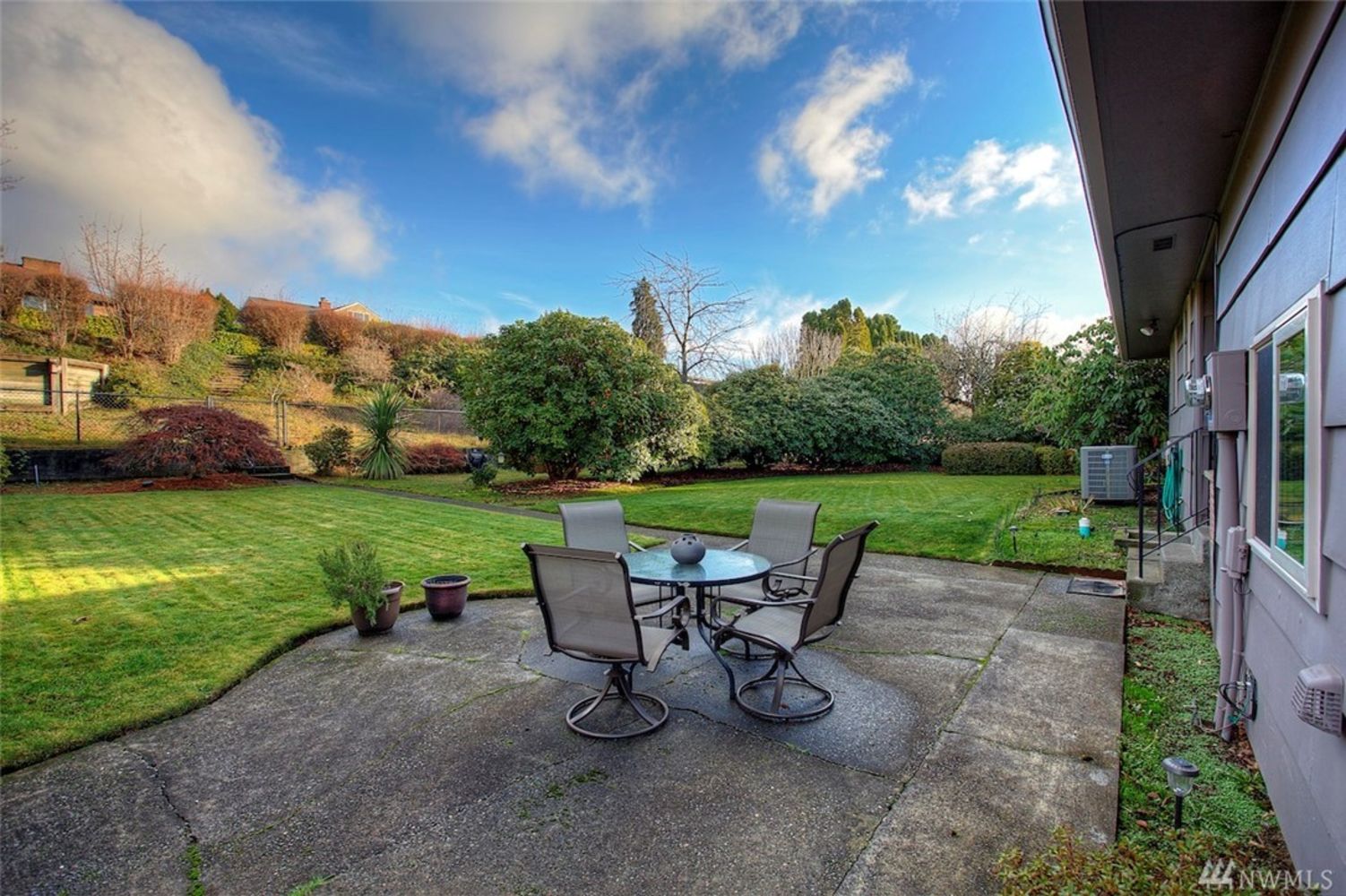 Outside, a lush oasis awaits! In the backyard, find the same green grass that greeted you in the front yard, in addition to mature plants. Especially a joy for gardeners, this carefully cultivated space is sure to provide years and years of outdoor enjoyment and wonder. When the sun comes out, a large patio promises weekends filled with backyard barbecues, as there's plenty of space for comfy outdoor furniture and lounge chairs.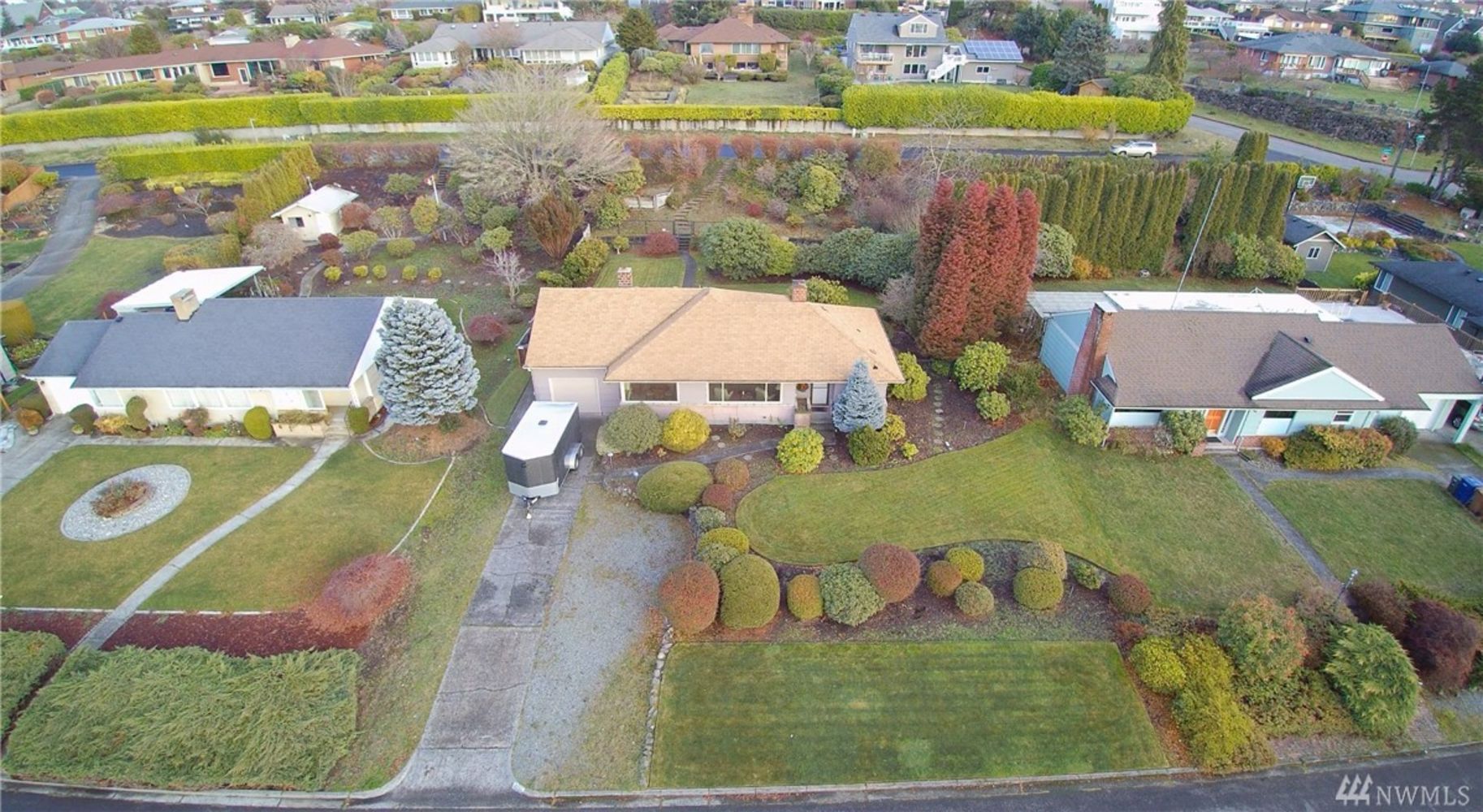 Living in Tacoma's Narrowmore Neighborhood
At 1261 S Fernside Dr Tacoma WA 98465, enjoy being close to outdoor opportunities and a huge variety of city amenities! Place like Titlow Park and the Titlow Beach Marine Preserve are less than a mile from home, making it easy to enjoy exploring nature. End a scenic outing with a stop at Steamer's Seafood Cafe or Boathouse 19, also right along the water. This prime location also makes it easy to run errands, and you're just a 3-minute drive from James Center. Here, find popular favorites like Fred Meyer, IHOP, Ivar's Seafood Bar, Rite Aid, Narrows Plaza Bowl, and several other shops, restaurants, services, and more.

Interested in learning more about this listing? Contact REALTOR® Diane Thomas online here or give her a call/text at (253) 370-2222.